This is an interview with Summer who is a busy wife and mother living in Springfield, Oregon. She writes about her experiences and the difficulties of living with mental illness on her WordPress blog Bipolar Mama.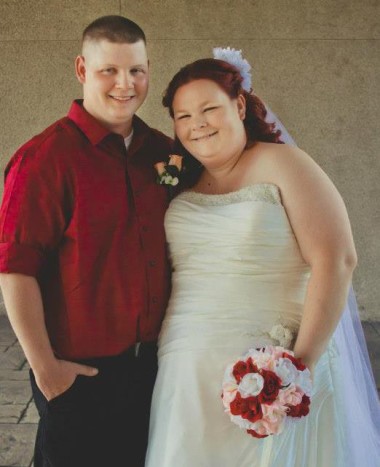 1. Thank you for taking the time to share your story. Can you tell us a little about yourself?
I am a married mom of 3 kids (ages 9, 3, and almost 2). I have been married since 2013 to my husband, James, who is a disabled combat veteran of the U.S. Army.

2. What events led to you receiving a diagnosis of bipolar disorder?
I was originally diagnosed in 2006 after a horrible bout of postpartum depression. I was then told that I was borderline bipolar and chronic depressive. This was after I was diagnosed at 19 with depression.

3. If you don't mind, can you share how old you were at the time of diagnosis and what type of bipolar illness you have i.e. Bipolar I Disorder (BP-1), Bipolar II Disorder (BP-2), Cyclothymic, etc.
I was 19 years old at the first clinical diagnosis of depression, 22 years at the first diagnosis of borderline bipolar/chronic depressive, and 31 at the final diagnosis of bipolar type II (BP-2).

4. Do you have other diagnosed medical conditions besides bipolar (physical or mental)? For example, I have fibromyalgia and deal with chronic fatigue. I also have a form of subclinical hypothyroid. All of these have affected my bipolar states and when treated successfully my severe bipolar illness states (psychosis of mania, suicidal depression) improved much.
I was also diagnosed with PTSD, anxiety disorder, mood disorder, and dissociative identity disorder. I also suffer from asthma and eczema.

5. Now for the good stuff! What things – medications, vitamins, therapy, books, alternative treatments, etc. – have helped you to not only survive this difficult illness but thrive in your life?
I am currently taking Cymbalta and Abilify at night to help with the depression and pain. I also attend therapy sessions with an amazing therapist. I love to play video games (World of Warcraft) to help when I start getting manic. I also enjoy doing family genealogy research to distract my brain.

6. What advice do you have for others who may be overwhelmed by the symptoms (hypomania leading to impulsive behaviour, rapid cycling mood changes, hospitalizations due to severe depressive episode or a manic episode resulting in psychosis…) and feel discouraged or without hope?
My biggest advice is to seek help. Whether that is with counseling, medication or helpful family members.
My biggest supporter is my husband, James. Without his help, I would have a hard time functioning during the manic times. He has taken his wedding vows extremely serious as this is a horrible disease for not just the sufferer but their family and friends as well.
Thank you!
I appreciate you sharing your story and your success in living with these issues. Parenting three young children while living with mental health issues would be extremely difficult for anyone yet you seem to be thriving.
Congrats to you (and your hubby!) and best of luck with your future success. Molly
Photograph courtesy of Summer, all rights reserved.