This interview is with Christine F. Anderson who lives in central Virginia. An article from the International Bipolar Foundation showed up on my Facebook newsfeed the other day and caught my attention. I impulsively then put a reply in the message thread about this series and asked if anyone would like to participate – Christine kindly replied back.
I now want to read her book: Forever Different: A Memoir of One Woman's Journey Living with Bipolar Disorder and am very anxious to get her feedback on mine!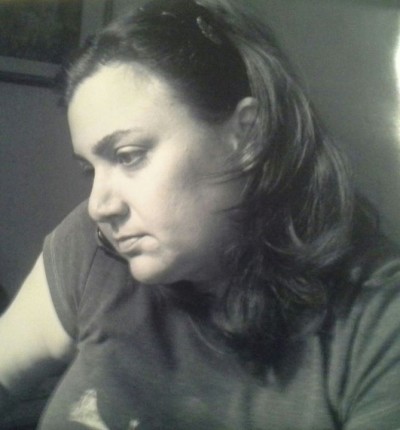 1. Thank you for taking the time to share your story. Can you tell us a little about yourself?
I am CEO at Christine F. Anderson Publishing & Media and author of Forever Different: A Memoir of One Woman's Journey Living with Bipolar Disorder.
I am also an ambassador and sit on the marketing committee for the International Bipolar foundation.

2. What events led to you receiving a diagnosis of bipolar disorder?
Insomnia, feelings of dread, I knew something wasn't right but I couldn't quite put my finger on it. I talked to my medical doctor about it who knew my family history and recommended I see a therapist.

3. If you don't mind, can you share how old you were at the time of diagnosis and what type of bipolar illness you have i.e. Bipolar I Disorder (BP-1), Bipolar II Disorder (BP-2), Cyclothymic, etc.
I was diagnosed in 1987, so I would have been 18, and diagnosed Bipolar I.

4. Do you have other diagnosed medical conditions besides bipolar (physical or mental)? For example, I have fibromyalgia and deal with chronic fatigue. I also have a form of subclinical hypothyroid. All of these have affected my bipolar states and when treated successfully my severe bipolar illness states (psychosis of mania, suicidal depression) improved much.
I was diagnosed with PTSD in 2012 after a 4 year prison sentence was served in federal prison. So anxiety and paranoia are a daily struggle.

5. Now for the good stuff! What things – medications, vitamins, therapy, books, alternative treatments, etc. – have helped you to not only survive this difficult illness but thrive in your life?
I am on 1200mg Litium, 60mg Prozac, 15mg Saphris and 1.5mg of Xanax daily. What helps me other than the medication is music therapy and aromatherapy. There is nothing better than lighting a scented candle and turning the music up.
Note from Molly: Music is a huge help for me too, but I have to be careful as it can get me a bit high. Loud music and mania are good friends – lol!

6. What advice do you have for others who may be overwhelmed by the symptoms (hypomania leading to impulsive behaviour, rapid cycling mood changes, hospitalizations due to severe depressive episode or a manic episode resulting in psychosis…) and feel discouraged or without hope?
All I can say is tomorrow is another day.
You have to start everyday at zero to keep your sanity. You have to live in the present. You can not changed the past, you can not worry about the future and what will be. Take care of you today, in this mood in this moment. Baby steps.
Thank you!
I love your suggestions and attitude! No wonder you have done well after living through such difficult times. I'm glad you found medications that helped you stabalize and be successful, I am very excited to read your book!
best, Molly
Photograph courtesy of Christine F. Anderson, all rights reserved.