Comparing Bipolar 2 Disorder to breast cancer. Bipolar 2 Disorder (BP-2) is a new diagnostic category created by psychiatrists and made official in the 1994 DSM-4. DSM stands for 'Diagnostic and Statistical Manual of Mental Disorders' and is what they use to match a patients symptoms with a diagnosis.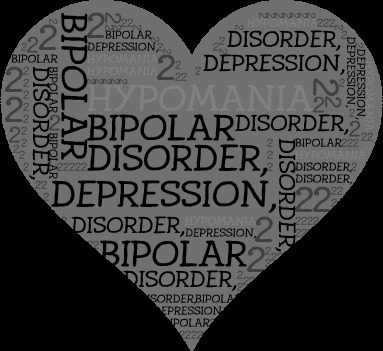 It's how they get paid by insurance companies to provide treatment and how they try to maintain some semblance of a scientific approach to treating mental illness i.e. using a classification system with corresponding recommended treatment protocols.
But it is far from an exact science. There is no blood test to tell you if you have bipolar disorder of whatever type. The new 'BP-2' diagnosis is supposedly a subset of actual Manic Depression where the person expereinces primarily depression (what these symtpoms have been classified as for ages) with some hypomania.
Previous post: Is Hypomania Always a Bad Thing?
How Does Bipolar 2 Disorder Compare to Breast Cancer?
I am comparing the diagnosis of Bipolar 2 Disorder to breast cancer to illustrate how it compares to actual Bipolar Disorder (Manic Depression, now called "Bipolar 1 Disorder"). By comparison, BP-2 is more like having a benign breast cyst than actual breast cancer – or actual bipolar illness.
I had two friends in college who suffered quite a bit of anxiety and emotional distress over small lumps in their breasts. For one it was related to an allergic condition for the other it was said to be genetic and she was advised to work on diet changes to keep the distressing fluid-filled sacs from growing larger.
One had a surgical biopsy done to make sure there were no cancerous cells, the other had oozing of pus from lesions in the surrounding area and used antibiotic creams, had treatment for allergies and even moved out of the city to an area with more sunshine and less air pollution to improve her health.
But did either of them run around saying they had breast cancer or require treatment for cancer? No. Did oncologists give them radiation and chemotherapy as a group of doctors got together and held a medical conference deciding there should be a new 'breast cancer spectrum' and more patients to give these toxic treatments to and make greater profits?
No. Why not?
Bipolar 2 Disorder is More Like Having Benign Breast Cysts than Breast Cancer
Compared to actually suffering the serious mental illness Manic Depression, someone who fits this new diagnostic category called BP-2 is analogous to someone with the physical condition of benign breast cysts compared to breast cancer. It is a different illness of a different nature and less serious.
And BP-2 should be reclassified as what it really is… severe depression with periods of instability or occassional heightened mood, a personality disorder or other.
The sufferer should get appropriate counseling and treatment for the depression that progressed to the point they sought out help, not the diagnosis of bipolar and pressure to take muliple toxic psychotropic medications.
Bipolar 2 Disorder is Not Bipolar
Bipolar 2 Disorder is not new, it is a form of depression that has been around as long as the medical condition of Manic Depression has. And just like BP-1 (Manic Depression) there can be varying degress of severity of symptoms.
BP-II depression can be syndromal and subsyndromal, and it is the prominent feature of BP-II. It is often a mixed depression, i.e. it has concurrent, usually subsyndromal, hypomanic symptoms. It is the depression that usually leads the patient to seek treatment.

Source: Bipolar II disorder : epidemiology, diagnosis and management.
To classify hypomania as an illness that needs to be treated is suspect in and of itself, though that is the key criteria to the Bipolar 2 Disorder diagnosis. And it created a whole new set of symptoms (depression with mood instability) that would be able to be profited from by psychiatry and psychologists.
Related post: Psychiatrists Who Speak Out About Psychiatry.
Congrats to them. They weren't making enough money off the illness of depression and antidepressant drugs to treat depression that they created a whole new subset of the very serious medical condition BP-1 – that in itself is difficult to diagnose and treat – to prescribe more of the new class of antipsychotic drugs to.
Showing just how unscientific and unethical their field of medicine is; great job.
Related post: What is the Chemical Imbalance Theory?.
The whole new 'bipolar spectrum' trivializes the serious medical condition Manic Depression (BP-1), misclassifies forms of severe depression and weakens medical research and treatment options for both.
Let's not touch upon the issues of poverty, incest, sexual assault, chemical imbalance due to food allergies or exposure to toxins and the myriad of other treatable conditions that should be focused on to avoid having to take psychotropic medications or at least prevent the health consequences of long-term use.
Not today for this article, maybe another day, another blog post.
Cheers, Molly